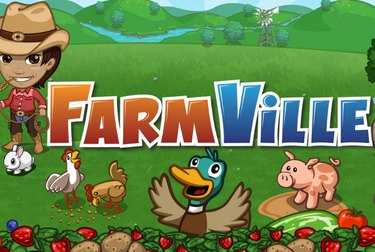 Some sad news for anyone still playing FarmVille on Facebook. (All three people.) The original FarmVille game on Facebook is shutting down for good at the end of the year.
"Adobe will stop distributing and updating Flash Player for all web browsers, and Facebook will stop supporting Flash games on the platform completely after December 31st, 2020," Zynga, the game's developer, announced on its website. "FarmVille will therefore be directly affected as a result of this."
In-app purchases will be available until Nov. 17, and after that, the game's payment system will be completely turned off.
FarmVille became insanely popular when it launched back in 2009, when seemingly every bored Facebook user tended to their crops. If you recall, you received about a million notifications every time someone planted a cucumber or harvested a carrot.
The game was instantly popular. Just two months after launch, FarmVille had over 10 million daily active users, so it was no surprise when Zynga released a sequel and a mobile version. Neither were anywhere near as successful as the Facebook version, but FarmVille 3 will be available soon to take its place—not that anything can ever replace the nostalgia of early Facebook games.