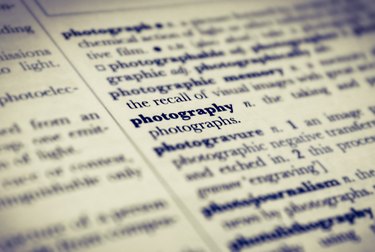 Each year, close to 1,000 new words are added to the dictionary. New words are a testament to their time. For example, Merriam-Webster's word of the year in 2019 was "they," which is now used widespread as a pronoun by someone whose gender identity is nonbinary. And in 2017, the word of the year was "feminism."
Now you can find the words that were invented the year you were born—or any year for that matter. Merriam-Webster created a tool called Time Traveler, which reveals words that first appeared in its print dictionary in whatever year you choose to search. Of course, it's always fun to search your own birth year.
In 1958, new words included "bigfoot," "acetaminophen," "game show," and "frozen yogurt." Born in 1983? That list includes "AIDS virus," "onesie," and "yup." New words in 2009 were "anti-vaxxer," "bro-ey," "subtweet" and "jegging." And to no one's surprise in 2020... "COVID-19" and "physically distance."
If anything, the Time Traveler tool is a fun way to remember a time when the words "bro-ey" and "COVID-19" didn't exist.