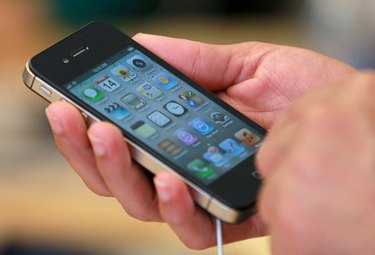 In addition to printing wirelessly from any PC in your home, the Canon PIXMA MP495 all-in-one printer allows you to print any personal photo stored on your Android phone. To print your mobile photos, use the Canon Easy-Photo Print app. The smartphone application allows you to print your favorite pictures in a variety of size formats, including 4 x 6, 5 x 7 or 8 x 10. As of time of publication, the app is free and is available in the Android Market.
Step 1
Tap the Android Market icon on your phone's main menu.
Step 2
Download and install the Canon Easy-Photo Print app.
Step 3
Launch Canon Easy-Photo Print. The app will locate your PIXMA MP495 printer automatically.
Step 4
Tap "Images" to access the photo library on your phone. Scroll through your images and tap the photo you want to print.
Step 5
Tap the "Print" button. The "Print Settings" screen will appear and your PIXMA MP495 will be displayed in the "Printer" drop-down menu.
Step 6
Select your preferred paper size, paper type and margin settings, and then click the "Print" button. Your selected photo will print automatically.