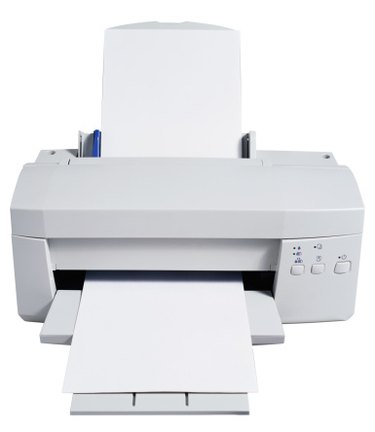 Tyvek paper is different from regular paper because it is made out of polyethylene fibers. The paper is durable and tough when compared to regular paper and is sometimes used in a similar manner to fabrics. When printing on the paper, the normal methods of printing can work. Even ink jet printers can print on the Tyvek paper, though there are considerations when selecting the paper type that make printing slightly different than normal.
Step 1
Select a Tyvek paper that has an appropriate ink receptive coating for the printer. Regular printing, such as that done with an ink jet printer, is possible on Tyvek paper, but the paper must have ink jet coating so that the paper will take the ink. If it does not have the coating, the ink will not stay on the paper correctly.
Step 2
Place the Tyvek paper into the printer so that the smooth side of the paper is the side that is printed on. Usually, this means facing the smooth side up in the printer.
Step 3
Print on the paper as usual. Select the print options on the computer and allow the printer to put ink on the Tyvek paper. The ink will stick to the ink jet receptive coating on the paper so that it does not run or become ruined. Allow the ink to dry before touching it to prevent smearing the ink.