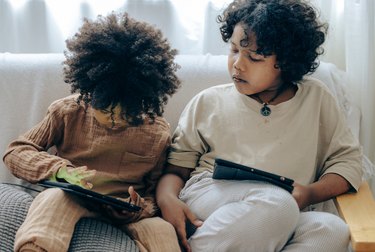 You may have heard of Duolingo—it's the super popular language-learning app that teaches over 30 languages. Well, the platform now offers an app designed to help kids ages 3 to 6 learn how to read and write in English, and it's completely free.
Duolingo ABC is a fun and hands-on way for your kids to practice their literacy skills with over 300 bite-sized lessons that teach the alphabet, phonics, and sight words.
There are also stories, mini games, and rewards to keep things fun and interesting.
You get to choose the level that works for your child. Beginner is best for kids who are just starting out with letters; the middle level works for kids who know some letters and sounds; and if your child knows most letters and sounds, choose the third level to skip farther ahead.
For now, the only language offered is English, but according to Duolingo, more are on the way.