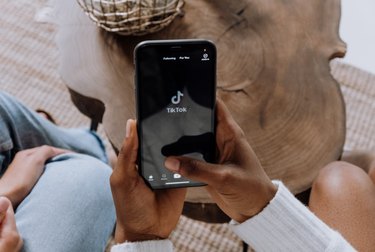 If you've spent any time on TikTok, you know that graphic videos are easy to accidentally view, considering you don't know what any video entails until you watch it. This can be dangerous for kids or even grownups who are sensitive to disturbing content.
TikTok updated its community guidelines and tools to include new warning screens on graphic videos. The warning screens are meant to prevent someone from accidentally viewing a video they might find disturbing or triggering.
Once the warning screens roll out for TikTok users, there will be two options: users can either bypass the warning and view the video or they can skip the video altogether. Extreme graphic videos are removed entirely by TikTok, but the new warning screens cover content that could be allowed for "documentary reasons," horror movie scenes, or violent clips of animals hunting, according to TikTok.
TikTok also announced a new text-to-voice accessibility feature that reads text out loud as it appears in a video. In addition, users who search for words like "self harm" or "hate myself" will be given resources to find help, as well as links to organizations like National Suicide Prevention Lifeline and Crisis Textline.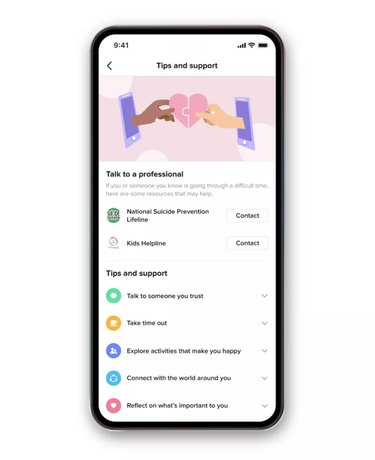 Through the coronavirus resource hub on TikTok's Discover page, users will also have access to new vaccine information from public health experts like the Centers for Disease Control.