Known for its ability to produce great publications with strong imagery, Microsoft Publisher can also display videos. Videos can be easily inserted in any Publisher document. You can later edit how the video appears in your document.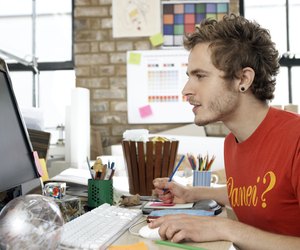 credit: Ciaran Griffin/Lifesize/Getty Images
Add Video to Microsoft Publisher
Step
Go to the Insert menu and select Object.
Step
In the Insert Object dialogue box, scroll down to Video Clip.
Step
In the dialogue box, go to Insert Clip and select "Video for Windows." Browse and locate the video you wish to insert into Publisher. Click "Open." This process may take a few minutes depending on the size of the video. The video file format must be AVI.
Step
The video file will appear as an object. To edit the object you must return to the Publisher interface. To do this, hit the Esc key on your keyboard. Use your mouse to resize the box as you wish.
Step
Save your document.