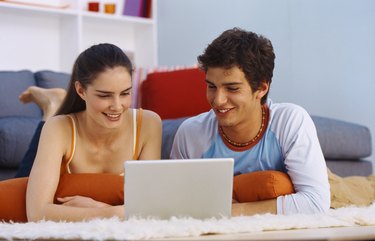 Launched in 2005, YouTube is a video-sharing website where users upload and watch videos and leave comments. In order to upload videos, users must register for a free account. By searching the website in a few different ways (depending on how much information you have about the person or video you want to view), you can find a specific user's videos--the process is quick and easy.
Step 1
Log on to the YouTube website.
Step 2
Type in the person's YouTube username in the search box located at the top of the screen and press "Search." Click on a video posted by the user. Once the page loads, click on the person's username to visit their YouTube profile.
Step 3
Type the person's email address in the search box. Some YouTube users allow access to their videos to those who know their email address. Select a video in the search results, then click on the username located in the upper right corner of the screen to see the profile.
Step 4
Type in keywords in the search box describing a video the person posted, or type in their name. Scroll through the search results to locate the video. You might need to scroll through several pages before you find the correct video. Once you locate the video, click on it to bring up the link to access the person's profile.