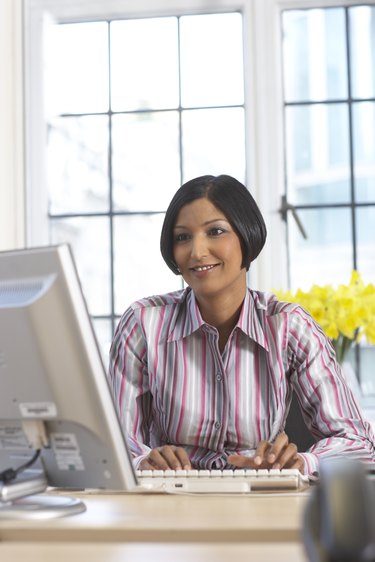 Screen savers are designed to display a picture slideshow, or other type of moving image on the screen, when your computer is idle. However, you are also able to display a movie file as a screen saver. One type of movie file that you may want to play may be in the MP4 format. To play this type of movie file as a screen saver, you will need to install the Microsoft Video Screensaver program.
Step 1
Go to the download page for Microsoft Video Screensaver (see Resources).
Step 2
Click the "Continue" button to go to the Genuine Windows Validation page. Click "Continue" to run the validation tool. Enter the code from the validation tool into the text box.
Step 3
Click the "Validate" button to go back to the download page. Click the "Download" button and then click the "Save File" button to save the file to your system.
Step 4
Double-click the "VideoScreensaver.msi" file to install the program. Double-click the icon for Video Screensaver to open the program. Alternatively, right-click the desktop and select "Properties" and go to the "Screen Saver" tab.
Step 5
Click the "Settings" button and then click the radio button that is next to the text box.
Step 6
Click the "Browse" button and locate the MP4 file on your system to use as the screen saver. Click the "Open" button to add the path for the file to the program.
Step 7
Put a check in the "View full screen" box. Click the "OK" button to close the Settings window.
Step 8
Click the "OK" button again to activate the screen saver.
Warning
Windows Video Screensaver requires at least Windows Media Player 9.