Mac OS X comes equipped with a number of basic screensaver settings, but one that's missing is the option to use a movie as a screensaver. Luckily, you can get a free application to enable this functionality. It is MP4-compatible, meaning that you can use any MP4 movie as your screensaver with just a few clicks.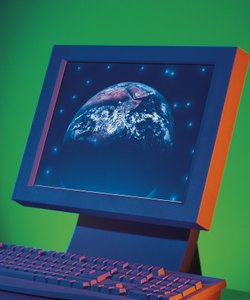 Step
Download Movie Screen Saver plugin (see Resources).
Step
Double-click the "Movie Screen Saver" file when it finishes downloading. Follow the steps on screen to install the program. You will need to read and agree to a license agreement and select the hard drive to install on.
Step
Open Movie Screen Saver from your "Applications" folder.
Step
Click "Browse" and select your MP4 movie.
Step
Click "Open."
Step
Edit any settings to customize the display. You can have the file play once or on a loop or only play a certain section of the MP4 film.
Step
Click "Preview" to see how the MP4 screensaver looks. Move your mouse or hit any key to exit the preview.
Step
Click "Save" when you are done.