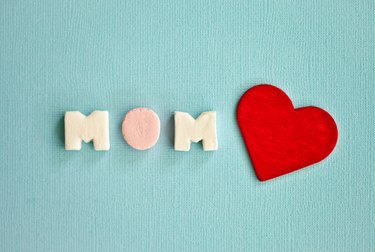 Moms deserve more than just one day a year to celebrate their achievements. You know, the achievements that include keeping their kids fed, clothed, bathed, happy, healthy, etc. etc. etc. Not to mention taking care of their home, excelling at their job, and surviving a global pandemic while doing it all.
But let's start with Mother's Day, which is coming up on May 9. If you're shopping for a mom who could use some self care (see above — that's all moms), browse through our list of tech gifts that will encourage her to take a little bit of time for herself (even though she deserves all the time she needs).
This might be an overstatement, but Bumpin Blends makes the best smoothies in the whole world. Seriously, they are nutritious, delicious, and arrive at your doorstep already blended and frozen into small cubes. All you need to do is add milk and throw them in the blender. The smoothies are delivered every two weeks or once a month.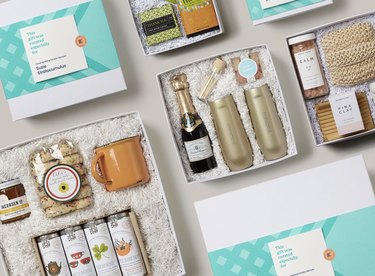 Choose from a large selection of specially curated gift boxes, and you can add or subtract items based on your preferences. There are themed boxes for entertaining, gourmet snacks, bar and wine, family, birthday, spa, for her, and for him. A cute little touch at the end lets you write note to add in the box and to upload a video, which is emailed to the recipient.
Send mom the gift she really wants — four pints of gourmet ice cream delivered directly to her doorstep. And then casually show up at her house the day they arrive, because yummm. The Mom's Sweet Treat Collection includes these four flavors: Chocolate Cake Ice Cream with Fudge Swirls & Brownie Bites, Vanilla Ice Cream with Toffee Crunch (Butter Brickle), Mint Cookie Crunch Ice Cream with Fudge Swirls, and S'mores Ice Cream.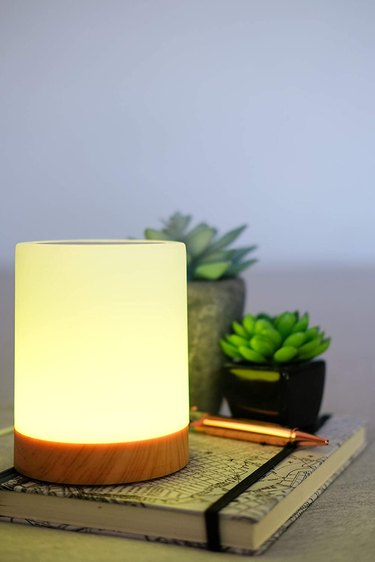 A set of two lamps — one for you and one for your mom. When you're thinking of each other, simply touch the lamp, and the other lamp will light up as well — whether it's across town or across the world. It's a beautiful way to feel connected. They both need to be connected to WiFi to work.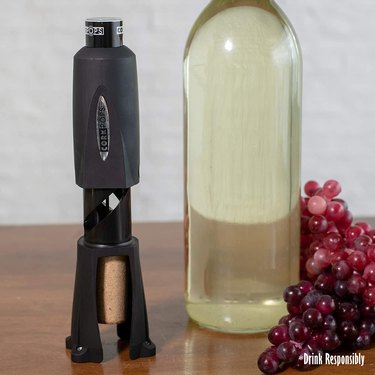 Opening a bottle of wine has never been easier with this handy gadget. Simply insert the needle into a wine cork and push the button. The button pops up and the wine is ready for consumption. Included is a replacement cartridge that'll open about 60 bottles of wine.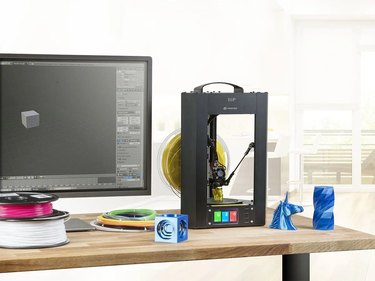 For the crafty mom who's new to 3D printing. The Delta Mini 3D Printer comes fully setup and ready to go. It continuously self-calibrates, making it easy to use, and different materials can be used to print. It's the lowest-priced professional quality 3D printer on the market.
Pricey? Yes. Worth it? Also yes. The Joovv Go 2.0 is a handheld, portable light therapy device that delivers red and near-infrared wavelengths to your cells to provide optimal cellular function and improve overall health and wellness. This device is used in spas and clinics for skin and health benefits, so ultimately, you'd be saving yourself (or whoever you're buying it for) several trips to your facialist.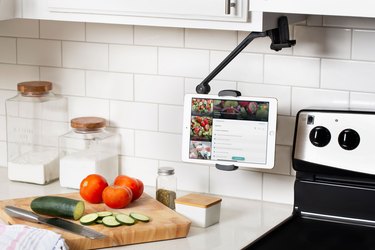 OK, this gadget will 100 percent make reading recipes SO much easier. The HoverBar Duo is an adjustable iPad stand that frees up counter space and your hands so you can focus on chopping and not on managing your iPad. It can sit on a weighted stand or clamp onto a shelf or cabinet.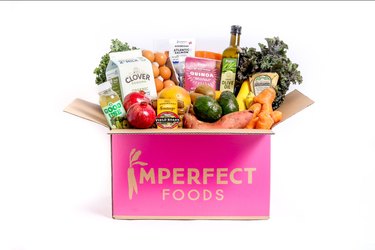 A customizable mix of seasonal fresh fruits and vegetables that may or may not be imperfect (a slight bruise or something that might make them unsellable in a grocery store). The company also sells a full lineup of groceries. The purpose is to help create a less wasteful world. Choose from a small, medium, large, or extra large box and whether you want a weekly or every two week delivery.
For the gal who's been wanting to learn more about her ancestry, health, diet, and physical activity, etc. Nebula Genomics Genetic test offers whole genome sequencing, decoding 100 percent of DNA. The test also provides in-depth reporting, along with the tools to explore the results independently. The company does more to protect privacy than any company we've seen. If you ​really​ want to dive deep into whole genome sequencing, for $999, the test will discover rare genetic mutations with the highest accuracy.