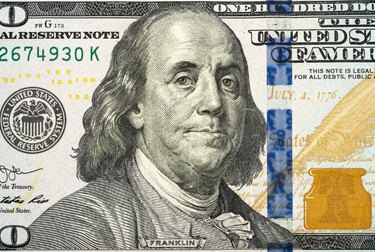 If you're still waiting on your third stimulus check, there's a quick an easy way to find out the status of your payment... or if you'll be receiving one at all.
The American Rescue Plan Act of 2020 was signed into law on March 11, 2021. It includes Economic Impact Payments in the amount of $1,400 or less, depending on your reported income. The Treasury Department sent out 90 million payments on Wednesday, March 17, so it's possible you've already received yours.
How to check status of your payment
The first way to check on your payment is to log in to your bank account and see if the money has been deposited. If you use direct deposit to pay your federal taxes or to receive refunds, the stimulus money will be deposited in that account. It'll look like this: "IRS TREAS 310 TAXEIP3." If you don't use direct deposit, you might receive a check in the mail. Around 150,000 checks have already been sent out.
If you don't see a deposit and haven't received a check, the easiest way to find out your status is by visiting the IRS Stimulus Tracker. Tap Get My Payment and enter your social security number, date of birth, street address, and zip code.
Don't be alarmed if you receive a "Payment status not available" message. This can mean one of three things, according to the IRS:
You are not eligible for the payment.
The payment has yet to be processed
The IRS doesn't have enough information to issue the payment to you
Payments will continue to roll out throughout 2021.
Eligible people will receive $1,400 for every adult, child, and adult dependent (college students or elderly relatives). For individuals, if your adjusted gross income exceeds $75,000, the amount will decline. If your income exceeds $80,000, you won't get anything. For married couples, if your income exceeds $150,000, the amount will decline. At $160,000, there won't be a payment.
A qualifying family of four will receive $5,600.