Canadian Imperial Bank of Commerce transit account numbers identify your home branch by a series of five-digit numbers. This information can be challenging to find online. Because lists of home branch transit numbers seem impossible to locate, visit the bank's Find a Branch or Bank Machine directory instead. The online directory deploys branch location mapping system that will enable you to find all of your branch's key information, including its unique branch number.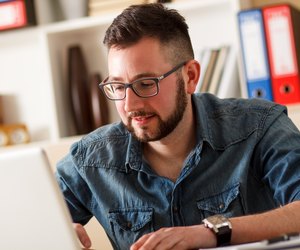 credit: Zoran Zeremski/iStock/Getty Images
Step
Enter Cibc.via.infonow.net/locator/inter/ into your browser's address field and press the Enter key.
Step
Select the "Postal Code, Address or Intersection, City, Province, Landmark" search option.
Step
Type the branch's postal code, nearest landmark, intersection, address or city into the field below this search option. Enter only information associated with the branch where you opened your CIBC account.
Step
Click the "Search" button and review the search results.
Step
Click the branch name's link.
Step
Look below the branch's address, phone numbers and fax information for the branch's transit number. It appears next to the "Transit #" heading.