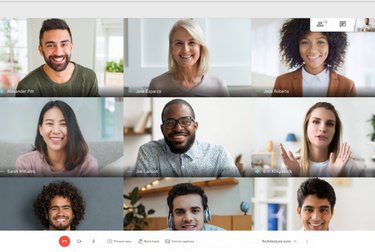 Google made Google Meet free for all users last April, which as everyone knows, was the beginning of the pandemic. Since then, anyone using the video calling service has been able to host calls that can last up to 24 hours, which Google refers to as "unlimited."
The plan was for Google to introduce call limits in back in September, but since we were still in the height of working from home and distance learning (some of us still are), and it was clear that most of us wouldn't be able to spend the holidays with loved ones in person, the date was pushed back to March.
Google just announced in a tweet that the free calls will continue through June.
As Google Meet remains free for the next few months, now might be a good time to switch over from your paid Zoom account. Unlimited Zoom calls start at $14.99 a month, so you could save yourself or your company at least $45.
Video calling is still a thing, and it likely will continue to be for a while, but let's hope Google doesn't have another reason to push back the deadline again in June.