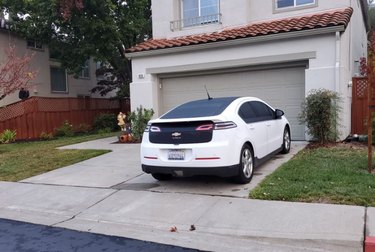 Uber launched a new feature last week that will make it a heck of a lot easier to rent a car. Through the app, users can rent a car — something you've been able to do for a while — and now Uber will drop it off wherever you are and pick it up when you're done.
You can use the app to book a rental car from companies like Avis, Budget, Hertz, and several others. Using the new Valet option, Uber says your rental car will be dropped off right at your doorstep — it'll probably more in the vicinity of the driveway or street, but it'll be right there when you're ready. When you're done using the car, a driver will meet you to return the car so you don't have to.
If you'd rather pay a fee to have a car delivered than deal with rental car counters, lines, and schlepping back and forth, this new feature might work out nicely for you. Uber Rent with Valet is launching in Washington, D.C. in May and expanding nationwide this year.
Uber also announced its partnership with Walgreens to make sure everyone has a ride to get the COVID-19 vaccine if they want it. Uber has already given 10 million free or discounted rides "to help underserved and communities of color get to and from their appointments." Now through the company's new Vaccine Access Fund, which was established alongside Walgreens, PayPal and the Local Initiatives Support Corporation, you can donate free rides to those in need.