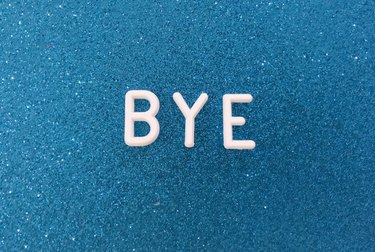 So, you want to block someone on Facebook. We get it. Whether you've had a falling out with someone, noticed a random dude from high school writing super creepy things on your photos, or just want to have more control over who sees your stuff, there's an easy way to block someone. (Don't worry, they won't be notified.)
Something to keep in mind before you get to blocking — when you block someone, you're also unfriending them. So, if and when you decide to unblock hem, you won't automatically be friends again (on Facebook, but perhaps in real life too?). You'll need to send them another friend request, which is a little dicey since it's possible they didn't realize you blocked them in the first place.
What happens when you block someone?
When you block someone, they won't be able to do any of these things:
See things you post on your profile.
Tag you in posts, comments or photos.
Invite you to events or groups.
Start a conversation with you.
Add you as a friend.
How to block someone on Facebook
Tap Settings & Privacy.
Click Settings.
Scroll down and tap on Blocking.
In the Blocked People section, click tap Add to Blocked List.
Type in the name or email of the person you want to block.
Tap Block.
If you can't find the person you want to block, try going to the person's profile and select Block from the menu just under their cover photo. No matter how you do it, the person won't know unless they try to find you and see that you've dropped off the face of the Facebook.