Book subscription boxes are a fantastic gift idea for kids, but if the child is an avid reader, the chances of them already owning one or more of the books sent are pretty high.
Literati Kids is monthly delivery of "best-in-class" children's books. The books sent include global works of beauty, humor, resilience, sensitivity, and joy. The company sets itself apart from other book subscription boxes for kids by offering a try-before-you-buy model.
Each box contains five books of personally-curated books for kids 0 to 17. You and your kids have a week to read the books and decide which ones add to your library and which to send back. If you keep all five, you get 5 percent off the total purchase price. The boxes also come with a piece of artwork, personalized stickers, and more.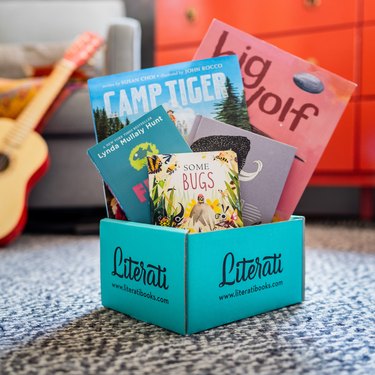 Returning the books is easy with a pre-printed return sticker to throw onto the same box the books arrived in.
You can have a box delivered each month or choose the frequency that works best for your family. The cost is $9.95 a month plus the price of any books you choose to keep.