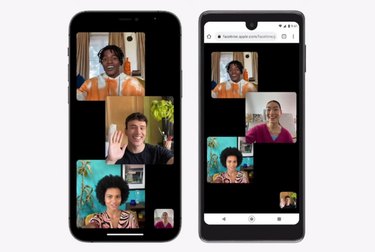 It's finally happening — FaceTime is coming to Android. Well, sort of. During its WWDC keynote on Monday, Apple revealed that FaceTime is going to be available on the web so Android and Windows PC users can call in, rekindling their face-to-face friendships with their long lost Apple user friends.
Until now, FaceTime has only been available on iOS and Mac devices. The new web feature will definitely make it easier to keep in touch with family and friends who use Android phones. Their texts will still appear in green, but we can't have everything.
Apple's update is going to make FaceTime feel like more of a Zoom-like experience with a new grid view option. You'll also be able to create links for meetings which can be shared with participants ahead of time. An app would obviously make the update more convenient, but since Android compatibility is a huge step for Apple, we'll have to take what we can get.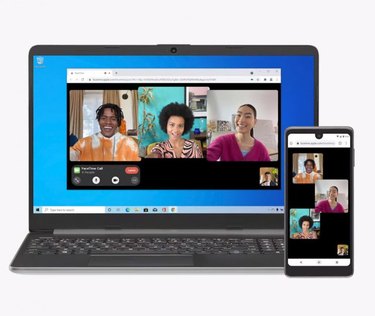 A release date hasn't been announced, but it sounds like the FaceTime web feature will be released in conjunction with iOS 15 in the fall. Of course, it could happen sooner.