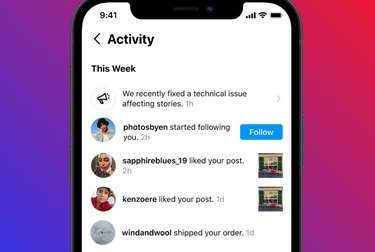 When Instagram goes down, the world as we know it comes to a screeching halt — or at least that's how it feels for many avid social media users. After the chaos that ensued after Instagram, WhatsApp, and their parent company Facebook were down for much of the day last Monday, a new feature is now being tested that'll alert users when the platform is having major technical difficulties.
The alert will appear in your Activity Feed when something is wrong with Instagram, AKA when there's an outage or technical issue. Once it's resolved, another alert will appear. Instagram won't send an alert every time there's an issue, but "when we see that people are confused and looking for answers, we'll determine if something like this could help make things clearer," the company explained in a blog post.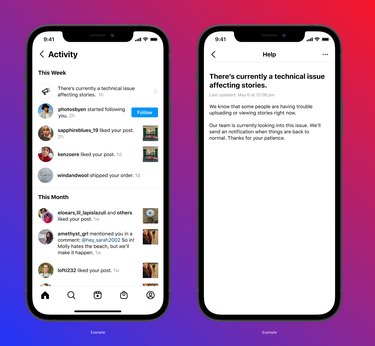 The feature is currently being tested in the U.S. for the next few months. If Instagram finds that it's successful, it'll expand to more people.
Clearly, the feature isn't going to majorly improve your life, but it can certainly be helpful for companies or organizations that rely on social media for business — or for the average user who just really wants to see what their friends had for lunch.