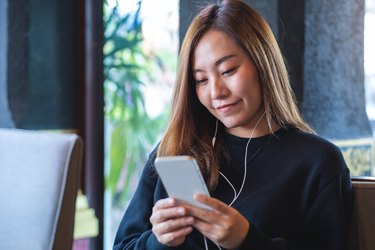 Spotify has been at the center of the free speech debate after a group of 250 doctors and public health officials published an open letter calling out the company for allowing the ​The Joe Rogan Experience​ podcast to spread COVID-19 misinformation.
Neil young was the first to remove his music from Spotify, followed by Joni Mitchell and many others. Subscribers are also leaving the service for other music streaming platforms.
If you want to take your love of music elsewhere, Amazon Music is an excellent alternative. The platform offers several ways to listen:
With Amazon Music Free, you have access to all radio stations and playlists, but you aren't able to choose specific songs or albums, and the audio quality stops at SD.
As a Prime subscriber, you have access to over 2 million ad-free songs in SD. You can't share music access with family members.
Amazon Music Unlimited gives you access to 75 million songs in SD, HD, Ultra HD, and Spatial Audio. If you pay for an Individual Plan ($7.99/month), you can only listen to music on one device, but if you're on the Family Plan ($14.99/month), you can have up to six accounts and listen on several devices.
The 99 cent a month Student Plan gets you access to HD music and most of the features on the Unlimited plan. If you pay $3.99 a month for the Single Device Plan, you'll be able to listen on an Echo or Fire device.
If you want to switch to Amazon Music but want to try it out first, you can sign up for a 30-day trial of the Unlimited and Single Device plan.