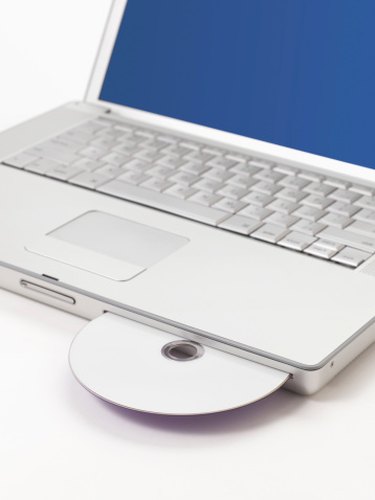 In addition to using VLC to watch DVDs, convert videos and stream content, you can also use the media player to rip a CD to your computer. VLC doesn't, however, allow you to rip multiple CD tracks at once. But while the process can be tedious, you can use the program's ripping utility to save your favorite albums in digital format and listen to them while you work or surf the Web.
Step 2
Insert your CD into your computer's disk drive.
Step 3
Click the "Media" tab on the VLC toolbar and select the "Convert/Save" option.
Step 4
Click the "Disc" tab at the top of the "Open Media" window. Check the box next to "Audio CD."
Step 5
Press the "up" arrow button in the "Starting Position" filed and set the track position to "1." This setting will rip the first song on your CD.
Step 6
Click the "Convert/Save" button at the bottom of the "Open Media" window. The "Convert" window will appear.
Step 7
Click the drop-down menu next to "Profile," below "Settings," and select your preferred audio formatting option, such as "Audio – MP3," "Audio – AAC (MP4)" or "Audio – CD." The "Audio – CD" option will save your CD file in WAV format.
Step 8
Click the "Browse" button, which is located to the right of the "Destination file" text box. Enter the name of your first track and the ".mp3," ".mp4" or ".wav" extension at the end of your file name. The extension will vary depending on the audio format you chose in Step 7. After entering the file name, double-click the destination folder and click "Save."
Step 9
Click the "Start" button to rip the first CD track to your computer. Repeat Step 3 through Step 9 to rip additional tracks on your CD.