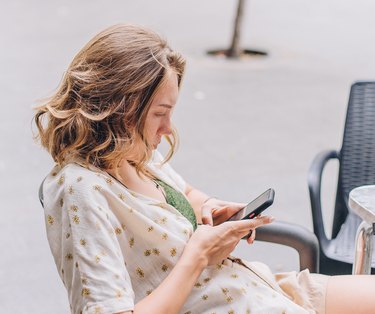 The iOS 16 update will grant you the ability to undo a sent iMessage. After downloading the update, if you immediately regret texting your ex or if you've made a typo in an important text to your boss, you can delete it.
Unfortunately, it's not as straightforward as you'd probably like it to be. The person you've texted has to also be running iOS 16 for it to work on their end. Even if you delete the text on your phone, the text will still be there if the recipient is still on an older version of iOS. So, not only could you have anxiety about regretting a sent text, but you might also have to worry about whether or not the person has updated their operating system. Plus, if the person you've texted uses iMessage on an Apple computer or iPad, your message will remain visible on that device unless they are running macOS Ventura or iPadOS 16.
With that knowledge, delete at your own risk!
How to undo a sent iMessage
Open iMessage if you aren't already there and go to the text thread in question.
Long press the text you want to delete.
The option to Undo Send will appear. Tap it.
The text will disappear. In its place, a message will pop up alerting you that you've deleted a message. It'll also let you know that even though you deleted the message, the recipient might still be able to see it. The feature isn't perfect, but it's better than nothing.