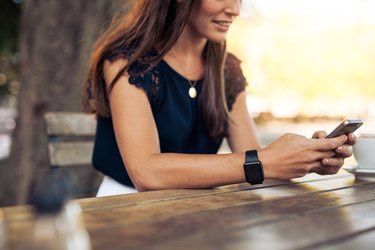 Android phones are shipped with a default SMS client installed. Other, perhaps better, SMS clients are available for Android devices. If you install a third-party SMS client application, you will need to disable the default SMS application from within the Android operating system. Other users may just wish to disable SMS completely on the phone. However, if you have installed a third-party SMS client, be sure to set the SMS program to receive notifications and automatically retrieve messages.
Step 1
Tap the "Messaging" icon on the Android device.
Step 2
Press or tap the "Menu" button. The Messaging Menu appears.
Step 3
Press or tap the "Settings" option in the Messaging Menu.
Step 4
Uncheck the "Auto-Retrieve" option.
Step 5
Uncheck the "Notifications" option. The default SMS application is now disabled on the Android phone.