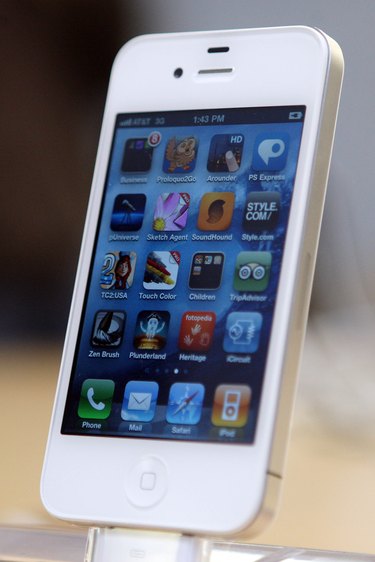 If you want to customize your iPhone, you'll likely want to change both your regular iPhone wallpaper and the SMS background. Since Apple doesn't offer an application that can change your SMS background for you, you'll need to jailbreak your iPhone and download the Cydia application. Once you've downloaded the proper application, you'll be able to change your wallpaper to any photo you want. You can use other applications to change how the text bubbles look.
Jailbreaking Your iPhone
Step 1
Launch your Internet browser on your iPhone and go to Jailbreakme.com.
Step 2
Slide the "Jailbreak" button at the bottom of the website. It will be labeled "Slide to jailbreak." Cydia will be installed during the jailbreak process.
Step 3
Tap "OK" after the installation of Cydia and the jailbreak process is complete.
Changing Your SMS Background
Step 1
Tap "Cydia" on your iPhone.
Step 2
Tap "Search," then type "SMS/Desktop Background." Tap "Install." Tap "Confirm" to allow the app to install.
Step 3
Tap "Settings," then "Wallpaper."
Step 4
Select the wallpaper you want to use.
Step 5
Tap the "i" icon found on the upper left side of the photo you've selected. This will change your SMS background to the wallpaper you've selected.