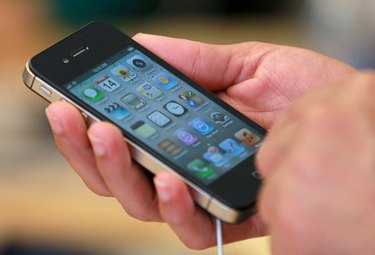 An iPhone is a multimedia phone, which enables you to send and receive SMS (text messages). On an iPhone, an outgoing SMS may fail to send if you are in a low-service area, or if your recipients' number is incorrect or out of service. Unsent messages remain in your SMS queue, leaving your inbox disorganized. If you change your mind about sending a previously unsent SMS, you can delete it from your iPhone with ease.
Step 1
Turn on your iPhone and tap the "SMS" icon on the main menu to launch the text inbox.
Step 2
Select the unsent message that you want to remove from your phone and tap "Edit" on the top right corner.
Step 3
Tap the radio button to select the outgoing message, then tap "Delete." The unsent message is deleted from your iPhone. Press the "Menu" button to go back to the main menu.