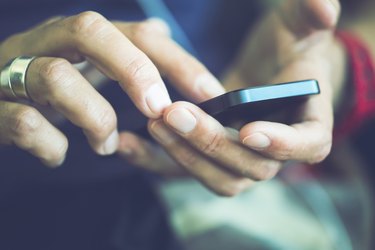 Phones with the Android operating system use an application called Messaging to manage text messages on the device. Although it is a powerful, full-featured application, you may have chosen to download another messaging application called Handcent to manage all of your text messages. Handcent features a Quick Reply feature that consists of pop-up messages that appear on your phone, thereby allowing you to reply to a message without opening the full application. Although this feature is activated by default, it can be turned off if you so choose.
Step 1
Unlock your Android phone, and then press the "Home" button to navigate to the phone's home screen.
Step 2
Touch the "Applications" icon to show your list of installed applications.
Step 3
Navigate to the "Handcent SMS" icon, and then tap it once to open the application.
Step 4
Touch the "Menu" button at the bottom of your phone.
Step 5
Tap the "Settings" option.
Step 6
Tap "Notification Settings."
Step 7
Touch the box to the right of "Enable Popup" to remove the check mark and turn off Quick Reply.