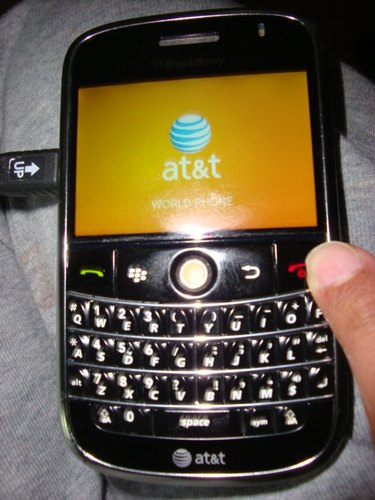 BlackBerry smartphones enable users to keep in touch with friends, family and business contacts via phone, email, text message and instant BlackBerry message. All of those methods of contact are moot if the user can't turn on the BlackBerry device.
Step 1
Make sure the battery is correctly in place and charged. You might be unable to turn on your BlackBerry phone because the battery is either depleted or incorrectly installed. Verify that the battery is correctly placed by removing it and then replacing it back in the BlackBerry so that the metal poles on the battery line up with the metal lines in the phone. Plug in the charger and allow the phone to charge for at least an hour before attempting to turn it on again.
Step 2
Press the button with the red phone on it. This is commonly known as the "disconnect call" button, and is located on the upper right-hand side. Hold the button down for several seconds and the phone will turn on.
Step 3
Press the BlackBerry button (the button with seven dots on it). Scroll through all of the icons until you find the "Options" icon. This is an image of a wrench. Select the "Options" icon and scroll down to "Auto On/Off." You can specify when you want your phone to automatically turn on each morning. Choose the "enable" option on the pop-up menu and save changes.