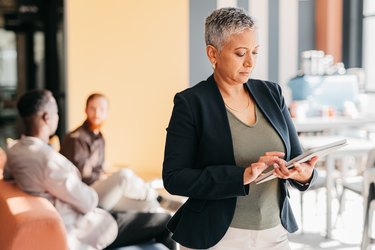 WhatsApp is increasing its group size capabilities by a lot. The current limit of 512 people is being doubled, making 1,024 the grand total number of people allowed in a group chat at one time. Considering group chats with as little as five people can feel overwhelming, proceed at your own risk.
As first spotted by WABetainfo, the feature is currently rolling out to iOS and Android beta testers, which means it isn't yet available to everyone. Group chats that have over a thousand people will work the same as chats with the previous cap of 512 or less people, there will just be more people reading messages with the potential of a lot more replies — depending how the chat is set up.
It's only been a few months since WhatApp increased the group chat limit from 256 to 512, so it might seem like an unnecessary jump to add space for over a thousand more people in one chat, but the app's competitor Telegram allows for 200,000 people in one group chat.
The purpose of large group chats is to allow large companies to get in touch with employees or clients quickly and effectively. WABetainfo noted that managing large group chats should also become easier as the company is working on new tools like a membership approval system and a list of pending group participants, giving admins the ability to see the people who are requesting to join the chat and approving them all together.