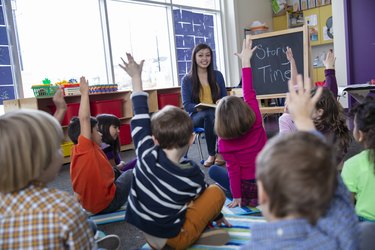 Teachers are superheroes who deserve all the gifts all the time. But since it might be overkill giving your child's teacher continuous gifts throughout the school year, the holidays are the perfect time to shower them with love and material goods.
Whether you want to get your child's teacher a personalized gift for their classroom, a useful something or other to make their day go a little smoother, or a gift they can use in their personal time away from the kiddos, we've got plenty to choose from on our list.
Scroll on to see our top picks of the best teacher gifts of 2022.
Let's cut to the chase — teachers don't always want the gifts their students give them. Sure, personalized tote bags are cute, but what many teachers really want is money to help them buy supplies for the classrooms or to buy the things they can use at home. A gift card is a thoughtful gift that'll no doubt be put to good use. These Amazon gift cards range from $25 all the way up to $2,00o.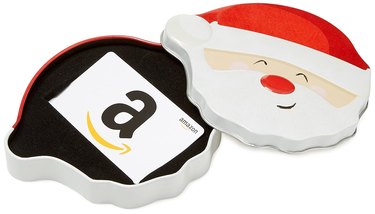 2. Joycuff Morse Code Badass Teacher Bracelet
The beauty of this bracelet is that no one will know what that it says "badass teacher" in morse code unless they're told, but you and your child's teacher will know. This handmade gold bracelet is small, pretty, and a great way to let the teacher know that you appreciate their badassery.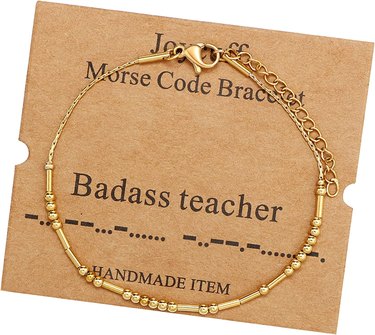 If you have a bit more room in your budget, or if you plan on going in on a gift with a few other parents, the Ember Travel Mug is the gift that keeps on giving (literally all day long). The temperature controlled mug keeps coffee or tea at the exact preferred temperature. The charge lasts two hours unless it's kept on the included charging coaster, in which case the beverage will stay warm all day.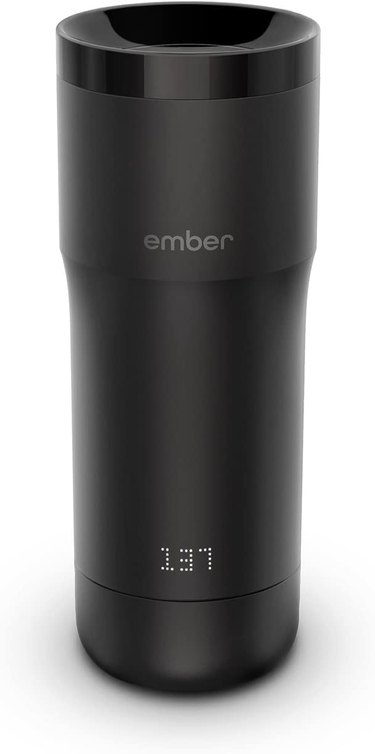 4. Instant HEPA Quiet Air Purifier
It's no secret that classrooms are full of germs and other unpleasant particles, so perhaps the best gift you can give a teacher is this Quiet Air Purifier from the makers of Instant Pot. It combines a HEPA-13 filter that captures 99.97% of dust, pollen, smoke, mold, and other ultra fine impurities, combined with the company's Plasma Ion Technology that projects positive and negative ions in the air, allowing everyone in the room to breathe easier.
5. Mud Pie Initial Canvas Tote
If you're committed to going the tote bag route, we love this black and white tote featuring one large initial. It's a great teacher bag with plenty of room inside, plus it's a great way to personalize a gift without being too cheesy about it.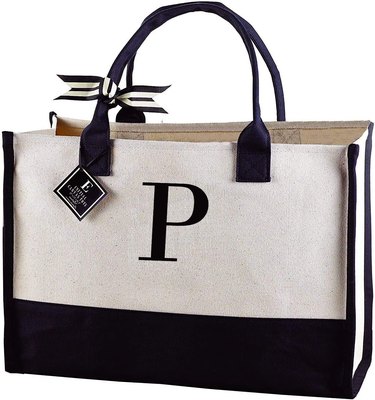 6. Massage Envy Gift Card
What better way to enjoy holiday break than by getting a massage? Treat your child's teacher to a well-deserved massage at Massage Envy. You can buy an eGift card or find a location nearby to grab a a gift card in person.
7. Paper Mate Felt Tip Pens
Teachers always need pens, so consider this 24 pack of felt tip pens as a gift. If you punch a hole in the corner and attach your family's holiday card (or a nice note) with a festive ribbon, it'll make a super cute holiday gift.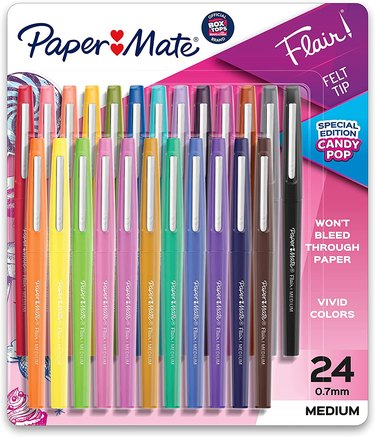 8. TinyTotsDesign Personalized Pencil Holder
Even if your child's teacher already has a holder for pencils, markers, scissors, etc., it's always nice to have an upgrade. This sweet pencil holder can be personalized with the teacher's name, and it comes in gray, black, or white.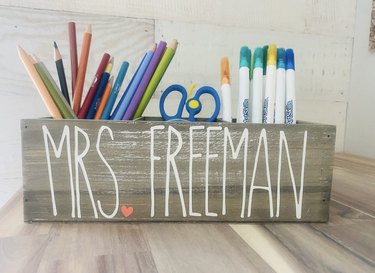 9. Paper Source Personalized Notepad Set
There's always a reason for teachers to write a note. This notepad allows them to send notes home to parents without having to sign off. The set comes with four notepads that can be customized individually, each with 70 pages.
10. Scotch Thermal Laminator
Even if the school has a laminator, it likely doesn't always work. Giving the gift of a laminator makes it easier for your child's teacher to be more efficient and laminate to their heart's content.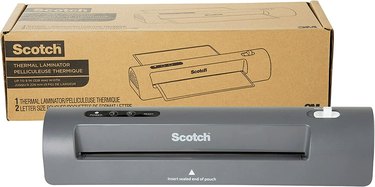 11. MinxNY Aromasoles Socks
At the end of the school day, these Aromasoles socks from MinxNY will bring any teacher some joy. The non-skid socks are infused with natural therapeutic oils with scents like lavender, rose, cinnamon, and neroli, and even bourbon-infused socks for men. There are several patterns and colors to choose from.
12. Snibbs Spacecloud Work Sneaker
It's hard to buy shoes for someone you don't know very well, but people who are on their feet a lot rave about these Spacecloud Work Sneakers. They are supportive, super comfortable, and water-resistant. They come in several color options. The company offers free shipping and exchanges, so if the size isn't perfect, they can always be returned.