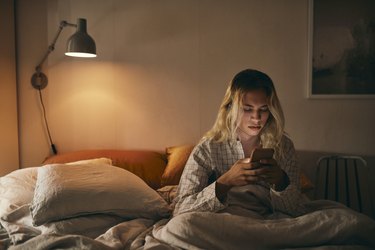 Instagram is addicting, to say the least. If you or your teens spend far too much time scrolling through endless posts, Stories, and Reels, you'll probably benefit from Instagram's new feature. The social media platform launched Quiet Mode, which is basically a Do Not Disturb setting for the app.
When Quiet Mode is turned on, notifications are turned off and an auto-reply is sent to people when they DM you. Since most people don't actually expect an immediate response to a DM, the feature is more for those who need some encouragement to put their phones down and manage their time without any notification distractions. (Another way to achieve this is to just turn off notifications altogether.)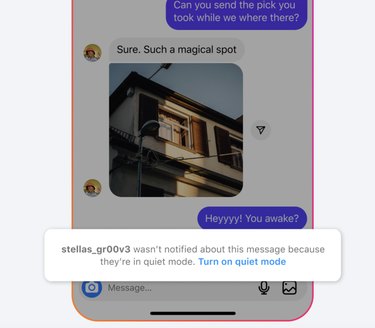 You won't miss anything during Quiet Mode, as when the feature is turned off, you'll receive all of your DMs and other notifications in one batch.
Instagram says the feature is especially geared towards teens who tend to stay up late at night using the app.
"Teens have told us that they sometimes want to take time for themselves and might be looking for more ways to focus at night, while studying and during school," the platform said in a blog post. "You can easily customize your Quiet mode hours to fit your schedule and once the feature is turned off, we'll show you a quick summary of notifications so you can catch up on what you missed."