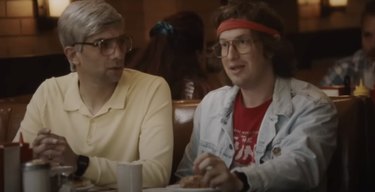 Everyone remembers their first BlackBerry, but not everyone knows the crazy story behind the company that made it. Well, now there's a movie that'll fill you in on the backstory, and it's wild and full of nerdy comedy.
Based on the 2015 book "Losing the Signal: The Untold Story Behind the Extraordinary Rise and Spectacular Fall of BlackBerry," "BlackBerry" tells the true story of the rise and fall of the world's first smartphone in a ruthless silicone valley.
The film stars Jay Baruchel and Glenn Howerton as the tech founders, and the teaser gives us a glimpse into how the BlackBerry went from being the most innovative and most used smartphone in the world to being outdated (spoiler alert: it had a lot to do with the iPhone). There's also mention of the reason behind all the network outages you might remember from the late '90s/early '00s.
"BlackBerry" will hit theaters on May 12.