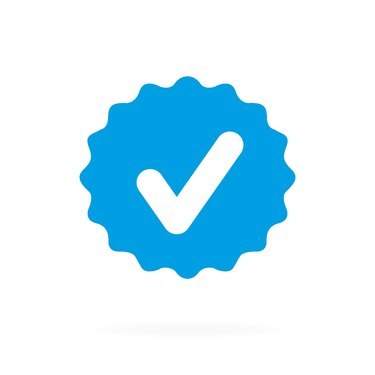 Twitter's iconic blue checkmarks have always been used to indicate notable users, like celebrities, journalist, politicians, or other public officials. Receiving a blue checkmark was free and helped prevent impersonations and spam accounts.
As promised though, Elon Musk has officially killed off Twitter's legacy blue checkmarks as of today, April 20. Instead, Twitter now has verification marks for paid users, businesses, and government officials and entities. When clicked, a blue checkmark label reads, "This account is verified because they are subscribed to Twitter Blue and verified their phone number."
Certain users have apparently been able to keep their blue checkmarks, however. Stephen King tweeted that he did not pay for Twitter Blue, yet he still has his blue checkmark. "My Twitter account says I've subscribed to Twitter Blue. I haven't. My Twitter account says I've given a phone number. I haven't," he wrote.
Musk replied to King's tweet with "You're welcome namaste," implying that he (or someone at Twitter) has hand selected certain notable users to receive blue checkmarks. So, Musk is handing out special favors to people who didn't ask for him, which is exactly what he accused the old verification system of doing.
According to Musk, he's paying for "a few" blue checkmarks personally.
Ice-T tweeted what we're all thinking. "The fact that we're even discussing blue check marks is a sad moment in society. Smh lol," he wrote.