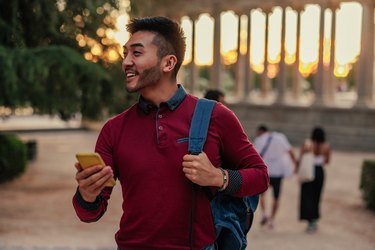 If you have your iPhone's autocorrect feature turned on, you're probably well aware that the four-letter expletive that starts with an "f" and ends with an "uck" is constantly autocorrected to "duck." Sure, "duck" is a more PG version of what you're always trying to say, but if you wanted to censor yourself, you probably would just leave out the word altogether. Needless to say, it's ducking annoying.
Apple is finally going to stop autocorrecting swear words, thanks to new machine learning technology that'll be present in the upcoming iOS 17 iPhone software, the company announced at its annual Worldwide Developers Conference on Monday.
"In those moments where you just want to type a ducking word, well, the keyboard will learn it, too," said Craig Federighi, Apple's senior vice president of software engineering.
The upgraded AI system is powered by a transformer language model that'll more accurately predict a person's most-used phrases. So, unless you regularly discuss actual ducks with friends, your phone won't be censoring you for much longer.