Microsoft Word has native support for a wide variety of languages, including Chinese, and all Microsoft Office programs come with a limited selection of Chinese fonts. You can also install additional Chinese fonts to expand your font selection. Start by setting Chinese as the default editing language to simplify the process of working with it in Word.
Make Chinese the Default Editing Language
Step 1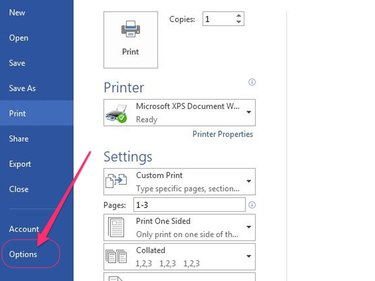 Click the File tab on the main menu in Word and then select Options to open the Word Options panel. Depending on the size of your computer screen, you may have to scroll down to reveal the Options button.
Step 2
Select Language on the main menu on Word's left Options panel.
Step 3
Scroll down to the Choose Editing Languages section, click the Add Additional Editing Languages drop-down menu, select Chinese (Taiwan) or Chinese (PRC) and then click the Add button.
Step 4
Click your selected version of Chinese on the Choose Editing Languages list and then click the Set as Default button.
Step 5
Restart Word to finish setting Chinese as your new default editing language.
Install Additional Chinese Fonts
Step 2
Double-click the downloaded ZIP file to extract its contents.
Step 3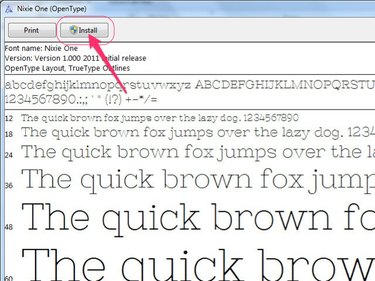 Double-click the extracted font file to open the Windows font installer and then click the Install button to finish adding the font to your library.