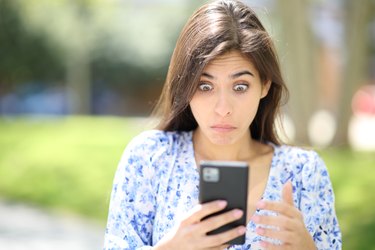 In all the years you've been using Instagram, it's very possible that at one point or another, you've broken the social media platform's rules. Whether you've posted a photo that Instagram deems inappropriate or commented something offensive on someone's post, you can see your violations through the app.
Knowing your standing with Instagram can offer an explanation as to why you might be shadowbanned, which means your content isn't appearing on anyone's feed or explore page unless they follow you. Even if you aren't shadowbanned and have no indication that you've ever violated the rules, you might still have at least one violation on your list — and weirdly, that's kind of fun to see.
How to see your Instagram violations
Open Instagram.
Go to your profile page by tapping your profile photo in the bottom-right corner.
Tap the three hamburger lines in the top-right corner.
Select Settings and privacy.
Tap Support Requests
Tap Violations to see the posts you've shared on Instagram or Threads that go against the guidelines.
Your violations will appear with the date of the review.
Instagram may not show you the exact photo or comment that broke the rules, but at least now you know if you have, in fact, broken a rule.