Sometimes a Dell laptop must be booted in safe mode to troubleshoot or to do a virus scan. Booting a computer in safe mode prevents applications and drivers such as the printer and scanner drivers from running in the background, which could be the problem that you are working on. It makes it easier to scan for and delete a virus. If the laptop has a problem that is interfering with the operation of the operating system, booting in safe mode can help find the problem because the config.sys and autoexec.bat files do not run.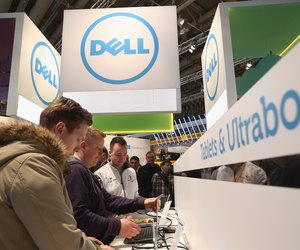 credit: Sean Gallup/Getty Images News/Getty Images
Step
Turn on the Dell laptop.
Step
Repeatedly start tapping the F8 key on the keyboard. If the F8 doesn't work for some reason, you will need to restart the computer and repeatedly tap the F5 key until the screen changes.
Step
Look at the screen that loads. You will see different options. Use the down arrow to highlight "Safe Mode," press enter on the keyboard or enter the number on the keyboard that is associated with the safe mode option. That number will be on the left side of the list.
Step
Allow the computer to boot in safe mode. The screen will look different from what you are used to seeing.