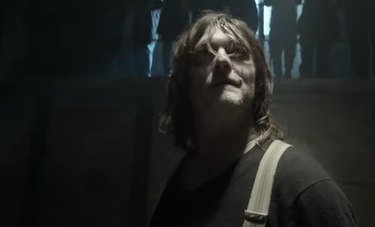 It isn't clear how Daryl Dixon (Norman Reedus) made it from apocalyptic Virginia to apocalyptic France, but in a new "The Walking Dead: Daryl Dixon" clip, Dixon makes it known that he got there by making "a bunch of bad decisions."
As it turns out, France is just as riddled with walkers as the U.S., and Dixon seems to get caught up in a group of people that may or may not bode well for him — per usual.
Dixon meets a woman (Clémence Poésy) who considers that she and Dixon were both "broken until the world ended." Another thing that's broken is the Eiffel Tower, which isn't surprising, but jarring to see.
Here's official synopsis of the new series:
"In 'The Walking Dead: Daryl Dixon', Daryl (Reedus) washes ashore in France and struggles to piece together how he got there and why. The series tracks his journey across a broken but resilient France as he hopes to find a way back home. As he makes the journey, though, the connections he forms along the way complicate his ultimate plan."
"The Walking Dead: Daryl Dixon" will premiere Sept. 10 on AMC and AMC+.