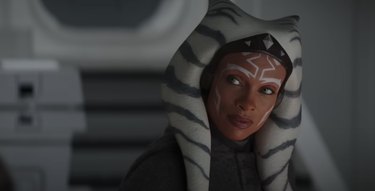 There are some bangers coming to Disney+ in August, including "Guardians of the Galaxy Vol. 3," "High School Musical: The Musical: The Series" (yes, it's really called that), and the two episode premiere of Star Wars: Ahsoka.
In addition, you'll be able to watch plenty of new episodes of popular TV shows as well as older movies, "Rio," "The Amazing Spider-Man 2," and the 4K remaster of "Cinderella."
Keep scrolling for the full list of movies and shows coming to Disney+ next month.
Farm Dreams (S1, 6 episodes)
How Not to Draw Shorts (S1, 5 episodes)
Guardians of the Galaxy Vol. 3
Star Wars: Young Jedi Adventures
Chibi Tiny Tales Shorts (S3, 11 episodes)
Dino Ranch (S2, 9 episodes)
High School Musical: The Musical: The Series (Season 4) – Premiere (All Episodes Streaming)
Disney Junior Wonderful World of Songs (S1, 10 episodes)
Hamster & Gretel (S1, 4 episodes)
The Villains of Valley View (S2, 6 episodes)
Wicked Tuna (S12, 20 episodes)
The Wonder Years (S2, 10 episodes)
LEGO Princess: The Castle Quest — Disney+ Originals premiere
Star Wars: Ahsoka – Two Episode Premiere
Explorer: Lost in the Arctic
Kiya & the Kimoja Heroes (S1, 6 episodes)
Pretty Freekin Scary (S1, 6 episodes)
Star Wars: Ahsoka – Episode 3