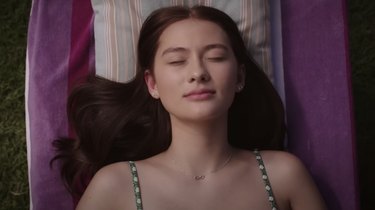 All the shows and movies coming to Amazon Prime Video in July aren't going to disappoint. Whether you want to watch something new or something old (like "Cool Hand Luke" or the really old 1944 film "Gaslight"), there's something for everyone.
In addition to older movies, you'll be able to check out the final season of "Tom Clancy's Jack Ryan," the horror dramedy series "The Horror of Dolores Ranch," and the second season of "The Summer I Turned Pretty."
Scroll on for the full list.
Battle Los Angeles (2011)
Bill & Ted's Bogus Journey (1991)
Birdman of Alcatraz (1962)
Continental Divide (1981)
Father of the Bride (1991)
Flags of Our Fathers (2006)
Force 10 from Navarone (1978)
Ghosts of Girlfriends Past (2009)
Harley Davidson and the Marlboro Man (1991) Hondo (1953)
How to Train Your Dragon (2010)
Invaders from Mars (1986)
It's Kind of a Funny Story (2010)
Jesse Stone: Death in Paradise (2006)
Jesse Stone: Night Passage (2006)
Jesse Stone: Sea Change (2007)
Jesse Stone: Stone Cold (2007)
Legally Blonde 2: Red, White & Blonde (2003)
Lemony Snicket's A Series of Unfortunate Events (2004)
No Country for Old Men (2007)
Not Without My Daughter (1991)
Rebel Without a Cause (1955)
Saturday Night Fever (1977)
Saving Private Ryan (1998)
The 40-Year-Old-Virgin (2005)
The Amityville Horror (1979)
The Assassination Of Jesse James By The Coward Robert Ford (2007)
The Queen of Versailles (2012)
The General's Daughter (1999)
The Shawshank Redemption (1994)
The Sons of Katie Elder (1965)
Under The Tuscan Sun (2003)
Witness For the Prosecution (1958)
You, Me and Dupree (2006)
Yours, Mine & Ours (2005)
MasterChef Mexico Junior S1-2 (2016)
Petticoat Junction S1-5 (1964)
The Horror of Dolores Roach (2023)
The Summer I Turned Pretty Season 2 (2023)
Knock at the Cabin (2023)
Dances with Wolves (1990)