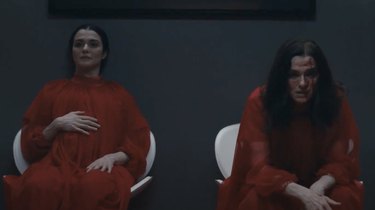 Amazon Prime Video released its list of new movies and shows hitting the platform in April, and there are some bangers.
If you're looking for something lighthearted, check out "Judy Blume Forever," a documentary that tells the story of YA novelist Judy Blume whose trailblazing books helped millions of young readers through the most awkward time in their lives: adolescence.
For something a little darker, "Dead Ringers" is a modern take on David Cronenberg's 1988 thriller featuring Jermey Irons. The remake stars Rachel Weisz in the double-lead role of Elliot and Beverly Mantle, identical twins who are on a mission to change the way women birth.
Ready to make a mental note of what you'll be watching next month? Scroll on for the list.
At the Gate of the Ghost (2013)
Bend It Like Beckham (2003)
Cloudy with a Chance of Meatballs (2009)
Cloudy with a Chance of Meatballs 2 (2013)
Crouching Tiger, Hidden Dragon (2001)
Death Wish 4: The Crackdown (1987)
Dirty Pretty Things (2003)
Fast Times At Ridgemont High (1982)
Fighting with My Family (2019)
Jesse Stone: Benefit of the Doubt (2012)
Jesse Stone: Innocents Lost (2011)
Jesse Stone: Lost in Paradise (2015)
Jesse Stone: No Remorse (2010)
Jesse Stone: Thin Ice (2009)
Mary and The Witch's Flower (2017)
Moonlight and Valentino (1995)
Racing with the Moon (1984)
Shrek Forever After (2010)
Tales From the Darkside: The Movie (1990)
Terminator Genisys (2015)
The Breakfast Club (1985)
The Sisters Brothers (2018)
The Two Faces of January (2014)
Tinker Tailor Soldier Spy (2012)
Young Sherlock Holmes (1985)
On a Wing and a Prayer (2023)
Ticket to Paradise (2022)
Herbie Hancock: Possibilities (2006)
Kill Me Three Times (2015)
The Quest of Alain Ducasse (2018)
Bigger, Stronger, Faster (2008)
Chai Lai Angels: Dangerous Flowers (2006)
Vanishing on 7th Street (2010)
Judy Blume Forever (2023)
Redefined: J.R. Smith (2023)
Lizzy Hoo: Hoo Cares!? (2023)