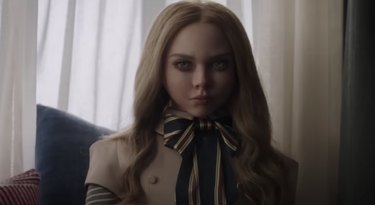 Amazon Prime Video is taking your summer programming very seriously. As always, you'll get your fair share of new content, like the second season of the rom com series "With Love," as well as the action movie "Medellin."
Perhaps the most exciting content coming in June is the list of classic TV shows, including "Happy Days," "The Brady Bunch," "Mork & Mindy," "Laverne & Shirley," "Webster," "Wings," "Barnaby Jones," "Charmed," and more.
Scroll on for the full list of movies and shows coming to Amazon Prime Video in June.
All The Queen's Men S1 (2021)
Barnaby Jones S1-8 (1973)
Evening Shade S1-4 (1991)
Everybody Hates Chris S1-4 (2006)
Laverne & Shirley S1-4 (1976)
MasterChef Mexico All Stars (2023)
Petticoat Junction S1-5 (1964)
The Brady Bunch S1-5 (1970)
The Neighborhood S1-4 (2019)
2 Days in New York (2012)
2 Days In The Valley (1996)
Assault on Precinct 13 (2005)
Breakin' All The Rules (2004)
Brokeback Mountain (2004)
Chitty Chitty Bang Bang (1968)
Delta Force 2: The Colombian Connection (1990)
Devil In A Blue Dress (1995)
Getting Even With Dad (1994)
Ghost Of Dragstrip Hollow (1959)
Gone in Sixty Seconds (2000)
Hitchhiker's Guide to the Galaxy (2005)
How Stella Got Her Groove Back (1998)
I'm Gonna Git You Sucka (1989)
The Kids Are All Right (2010)
League Of Extraordinary Gentlemen (2003)
Look Who's Talking (1989)
Mississippi Burning (1989)
On Her Majesty's Secret Service (1969)
Peanuts: Bon Voyage, Charlie Brown (1980)
Riders To The Stars (1954)
Shadow of Suspicion (1944)
Silver Linings Playbook (2012)
Stomp The Yard: Homecoming (2010)
Ten Days To Tulara (1958)
The Day the Earth Stood Still (2008)
The French Lieutenant's Woman (1981)
The Gospel According to Andre (2018)
The One That Got Away (1958)
The Return of the Living Dead (1985)
The Spanish Gardener (1957)
The War of the Worlds (1953)
The Wild Wild West (1966)
Things We Lost in the Fire (2007)
Three Can Play That Game (2007)
To Wong Foo, Thanks for Everything! Julie Newmar (1995)
Toni Morrison: The Pieces I Am (2019)
Two Can Play That Game (2001)
Van Wilder 2: The Rise Of Taj (2006)
Walking Tall: The Payback (2007)
What to Expect When You're Expecting (2012)
Without a Paddle: Nature's Calling (2009)
World's Greatest Dad (2009)
You Have to Run Fast (1961)
Yours, Mine & Ours (1968)
Shiny Happy People: Duggar Family Secrets (2023)
An Unforgettable Year - Summer (2023)
An Unforgettable Year - Autumn (2023)
An Unforgettable Year - Winter (2023)
There's Something Wrong With The Children (2023)
The Grand Tour: Eurocrash (2023)
That Peter Crouch Film (2023)
An Unforgettable Year - Spring (2023)
Tom Clancy's Jack Ryan S4 (2023)
Hot Tub Time Machine 2 (2015)
The SpongeBob Movie: Sponge Out of Water (2015)