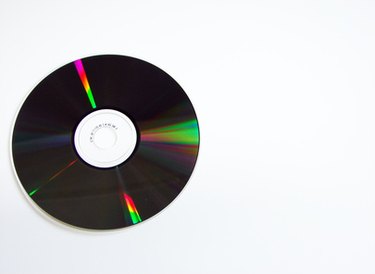 The advent of streaming video has allowed individual users to broadcast live content in ways formerly available only to television networks. Viewers who want to record an online broadcast, whether it's webisodes or an online conference, can do so using any one of many available streaming video recorders, and they can quite easily write that video to DVD using software already installed on most operating systems.
Capturing the video
Step 1
Launch the video capture software. There are many programs that offer free trials, such as SnapZ Pro, which is both Mac and PC compatible. There is also freeware available for Windows, including WM Recorder and CamStudio (see Resources). Each of these programs works in essentially the same way, simply capturing a selected area of the screen and writing it to the hard drive.
Step 2
Open the streaming video in the browser. Try to enlarge the video display as much as possible, as this will make for a better quality file.
Step 3
Draw a box around the video display using the Selection tool in the video capture program. Everything within this box will be recorded, so be careful to draw the box up to the edges of the video so that you do not have extra space showing.
Step 4
Press Record. This will begin the capture of the streaming video.
Step 5
Stop the recording when the video is over. This will initiate a conversion process that may take several minutes. The program will then save the converted file to the hard drive, likely to a folder within the program unless you specified a different directory.
Burning to DVD
Step 1
Launch the DVD burning software. Mac computers come equipped with a program called iDVD, while most PCs equipped with DVD burners come with free software such as Sonic DVDit!, neoDVD, or one of ULead's DVD products.
Step 2
Import the video files saved by the video capture program into the DVD burning program using the "Import" tool in the "File" menu. Some programs also have an easy "Add" button at the top of the program window.
Step 3
Press "Burn" once you have selected all the files you want on the DVD. This will begin the encoding process. It's best to have as few other programs running during burning as possible to prevent errors. The process may take several minutes or even hours, depending on the speed of the computer and the size of the files.
Step 4
Finalize or "close" the disc. Most programs will show prompt near the end of the process asking if you want to finalize or close the disc. After the disc is finalized, you will not be allowed to add more data to it. But if you do not finalize it, only the computer on which you are working will be able to read it.
Once the program finalizes the disc, the streaming video you recorded should be ready for play on a DVD player.