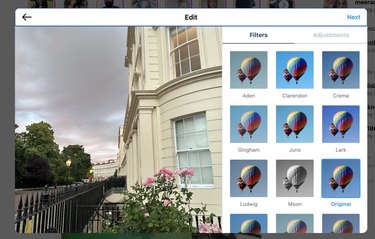 When you're at work, it isn't always acceptable to sit at your desk with your phone in hand scrolling Instagram. But if you use your desktop computer to scroll, no one has to know, and that's a beautiful thing.
Posting to Instagram on a desktop, however, isn't as easy as it is on your phone. So, if you prefer to post from your computer — or are just trying to be sneaky about it at work — but you have no idea how to actually do it (which makes sense, considering the photo and video posting feature wasn't even available on desktop until 2021), you can find that out right here.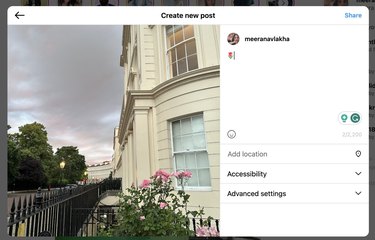 How to post to Instagram from your desktop
Go to Instagram.com on your desktop and tap the Create button (+) on the left sidebar.
Drag and drop photos or videos from your computer. You can add up to nine photos or videos.
When your photos are videos have uploaded, you have the option to add filters, crop, and adjust the post.
From there, you can add a caption, location, and tag people.
At the top-right, tap the Share button to post.
And that's it. Post away!