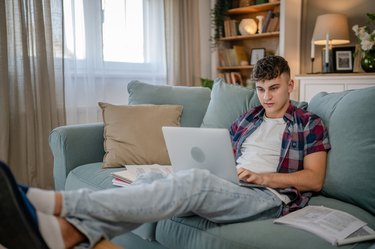 YouTube announced a new way to protect and support the wellbeing and mental health of teens while.
New safeguards have been put in place around the content recommendations given to teens. The company says it will limit repeated viewing recommendations of videos that include "content that compares physical features and idealizes some types over others, idealizes specific fitness levels or body weights, or displays social aggression in the form of non-contact fights and intimidation."
YouTube says the when teens watch problematic videos consistently, that's when it can become detrimental to their mental health. YouTube offers recommendations based on the content users engage with, which is why teens need better controls.
In addition to the content recommendation changes, YouTube's Take a Break and Bedtime reminders will now appear more frequently for viewers under 18 whose accounts have the reminders turned on.
Also, YouTube is also expanding its crisis resource panels into a full page experience to encourage viewers of all ages to pause and explore help topics when they search for videos related to suicide, self-harm, and eating disorders. Third-party crisis hotlines will appear more prominently and prompts will appear to direct search queries towards topics like self compassion and grounding exercises.