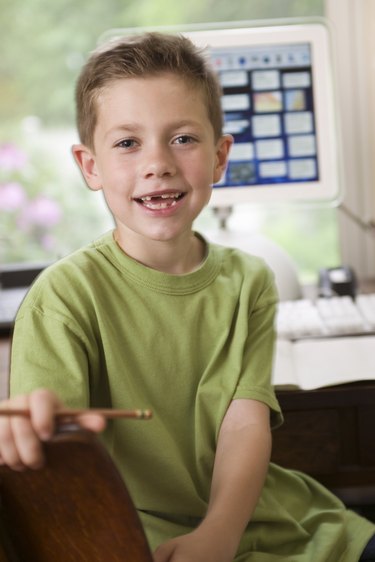 When you share your computer with multiple people, there are a number of things that can go wrong. Users could be downloading harmful content to your PC or using it for unauthorized purposes. Your child could be using the Internet unsafely. If you find yourself dealing with harmful or suspicious computer activity, you can monitor how the computer is being used.
Step 1
View Web browser and media player history. In Internet Explorer, click "Favorites." Then click the History tab. This will display all recent websites that have been viewed on your computer. The steps are similar in Firefox and other browsers. If you suspect improper media has been viewed on your PC through Window's Media Player, you can find recently accessed files by clicking the small down-pointing arrow in the upper right hand corner of the program. This will display the Applications Menus. Point your mouse over "Files." A list of recently viewed media appears. If you don't see anything, the history may be disabled. In the Applications Menus, click "Tools" and then "Options." Next, click the Privacy tab and check "Save file and URL history in the player." All media that is opened through Media Player on your computer will be recorded.
Step 2
Find files that people have deleted on your computer. You can recover deleted files if the computer hasn't written over them yet. There are many programs you can use to view deleted files. Free data-recovery programs include Recuva. Recovery programs show all deleted files including photos, videos, emails as well as Internet history, as long as they haven't yet been overwritten.
Step 3
Learn what people have been typing on your computer. If you need to know what someone is typing in an instant messenger program, there are ways to record keystrokes and view chat logs. This is extremely important when you suspect your child is using Internet chat dangerously. Download and install a hidden keylogger on your PC. You can even use keylogging software to view usernames, passwords and internet searches. Several high-quality paid software programs will not only record keystrokes and chat logs but will also save screenshots, Internet browsing history and more. Free keyloggers include Revealer Keylogger Free Edition. Note that many antivirus programs automatically classify a keylogger as malicious software. Create an exception for the keylogger program in your antivirus program's settings.