If you share access to a computer or have recently acquired a used system, you may want to check where your system has been and what it has been used for. For the ease of use of the user, computers keep track of the web pages it has visited, the files it has stored and the programs it has run. These files can be erased, but if they haven't been they allow you to figure out exactly what your computer has been doing.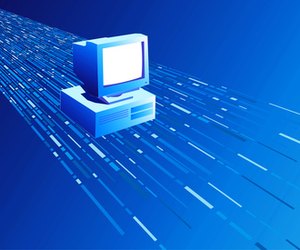 Checking Browser History
Step
Open up whatever web browser (Internet Explorer, Firefox, etc.) is installed on your system.
Step
Hold "Ctrl" and press "H" on your keyboard to bring up the web history for this browser.
Step
Repeat steps one and two for other browsers on the computer.
Checking Cookies
Step
If you are running Windows Vista or Windows 7, open "My Computer," select the "Organize" menu, and click "Folder and search options." Select the view tab on the window that appears. Make sure there is a check mark next to the "Show hidden files, folder and drives" setting and no check mark next to the "Hide protected operating system files."
Step
Open Windows Search, define your entire computer as the search area, and search for "Cookies."
Step
Open any of the folders in the results labeled "Cookies." These folders will contain files with a user name followed by a web address, allowing you to determine what users visited what web addresses, even if the browser history has been erased or expired.
Checking File History
Step
Open Windows Search and type an asterisk "*" in the search bar and press "Enter."
Step
At the top of the search results list, click on "Date Modified."
Step
Browse this list to view all the files on your computer sorted by the date they were last altered.