With Google Docs, you are given many tools that can be used to improve efficiency in the workplace and keep people on schedule. Google Docs also includes several tools that can be used to keep a variety of different project timelines, from the most basic to the most detailed. You can then share these timelines with co-workers through email invites and even allow a select few to edit them as the project progresses. Learning what each service inside Google Docs can do can result in saving you time and countless headaches.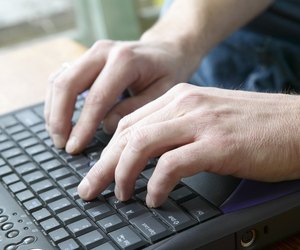 credit: Hemera Technologies/AbleStock.com/Getty Images
Documents
The basic service (and the namesake of Google Docs) offered by Google Docs, the document, can be used to create a full, rich and detailed project timetable for everyone involved with said project to refer to when looking through the file. Furthermore you can invite certain people, such as project leads, to be able to edit the file while setting others to simply be able to view it. While a basic Google Doc may lack the visual ease of understanding that a spreadsheet or calendar would, it allows you to better outline what must be done and when it must be completed.
Spreadsheets
Spreadsheets are useful for providing a visual aid to your timetable that can better show you and those who may be assisting you on your project what has been done, what needs to be done and what is most important to be completed. Also, Google Docs will save your edits as you make them, so you don't have to worry about losing too much work if your browser crashes. With a spreadsheet, you can further define what is most important by highlighting that information with different colors.
Custom Templates
If you do not have the time (or energy) to create a full-page spreadsheet or write out a heavily detailed timetable in a Microsoft Word document, download any of the many templates readily available from the Google Docs Template Gallery. There are thousands of templates available from basic timelines to detailed calendars, all of which can be used in your Google Docs profile for free.
To access these templates, click "Create New" then select "From Template."