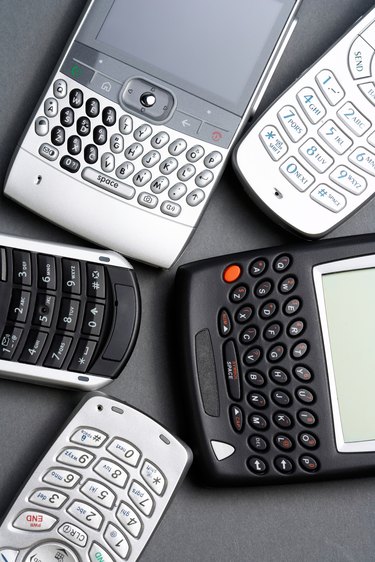 Switching mobile carriers often means buying a new, expensive phone compatible with the new carrier's system or signing a contract with that carrier to get a discount on the phone's price. If you use the Sprint network but want to switch to U.S. Cellular without buying a new phone, use a flashing service to help you reprogram your phone to work with U.S. Cellular. When you flash your Sprint phone to U.S. Cellular, you reprogram it to work with the U.S. Cellular mobile network instead of the Sprint network. A U.S. Cellular customer service representative may be able to help you reprogram, or flash, your phone to their network, or you can use an online service to provide you with the proper flashing program and the technical support to reprogram your phone at home.
Flashing vs. Unlocking
Flashing and unlocking cellphones are similar, but not the same. With flashing, you reprogram your phone to work with a different mobile service provider. It will no longer work with your previous provider once the flashing is complete. With unlocking, the phone works with any compatible network, not just one. Flashing is used with phones on the CDMA networks, which don't require SIM cards, such as Sprint, U.S. Cellular and Verizon. Unlocking is used on GSM-network phones, such as AT&T and T-Mobile. Once the phone is unlocked, just change the SIM card to one used by the GSM network of your choice to activate the phone with that network.
Is Flashing Legal?
Flashing is legal -- there are no regulations that say your phone must stay with only one network. You purchase the phone separately from your contract; flashing your phone to another network doesn't void your contract with your current service provider, so you may be required to pay a penalty fee if you cancel prior to the end of the contract. However, canceling the contract is legal, as long as you follow the carrier's cancellation procedures. The phone is yours to reprogram, sell or even give away if you like.
Data Retention
Although it's always smart to back up your phone's data, such as contacts, prior to any kind of software update, the flashing process shouldn't affect the data stored by your phone. The software changed during the flashing process is separate from the operating system or memory; it's basically changing the carrier-specific information that directs the phone to communicate with certain cell towers, not deleting or changing stored data.
How to Flash
Check with your local U.S. Cellular store to see if it offers flashing services; if your local store doesn't offer the service, look for a CDMA cellphone retailer that carries phones from multiple providers. The prices to flash your phone vary depending on your phone model -- smartphones are often more expensive. If you are fairly tech-savvy, you can flash your phone yourself by downloading the necessary software to your computer and connecting it to your phone with a USB cable. Companies such as Unlock to Talk, Your Cellular and Remote Squad provide you with the software and technical support to help you flash your phone from home.