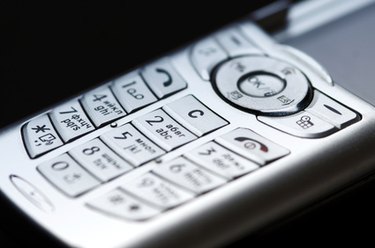 If you have a cell phone and your contract has expired with your current provider, you can take the phone to another provider and sign up for service. Before you can use your phone with a new provider, however, you will need to flash the phone, or overwrite the settings on the phone from your previous provider. In order to accomplish this, you will need a flash software program, readily available online without charge.
Step 1
Download a free software flash program to your computer. You want to make sure before you download that the software is compatible with your operating system, such as Windows 7; otherwise, the software will not work. The software will come with all the required files and reprogramming tools to flash the phone.
Step 2
Right-click on the zip file you downloaded and select the option for "Unzip" to unpack the files from the zip folder. Save them to your desktop.
Step 3
Hook up your cell phone to your computer using the USB cable that came with your phone.
Step 4
Read the user's manual that comes with your software, usually a "Read Me" text file that will detail how to use the software. User instructions vary according to flash programs; therefore, it is important to know what steps to take and when, in order to complete the flash process. The flash procedure will disable your current provider's settings and reprogram them to your new provider.
Step 5
Click your "Start" button once your flash procedure completes, then go to "My Computer" and select "Systems Task." Click on the option for "View System Information." Select the "Hardware" tab and click on "Device Manager." Click on "USB Controllers and Ports" to view your cell phone and make sure your new provider shows up as evidence of a successful flash.