While Word normally lets you turn off the Track Changes feature by clicking its icon in the Ribbon, the program may prevent you from doing so if either you or a third party locked the feature with a password. Unlock Track Changes by clicking Lock Tracking and entering the password.
Step 1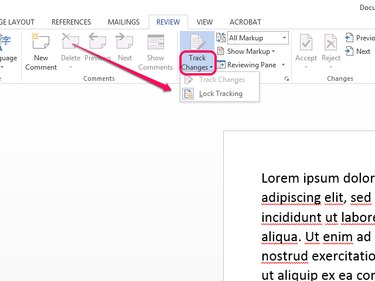 Select the Review tab from the Ribbon. Click the bottom-half of the Track Changes icon to open a pop-up menu and select Lock Tracking.
Step 2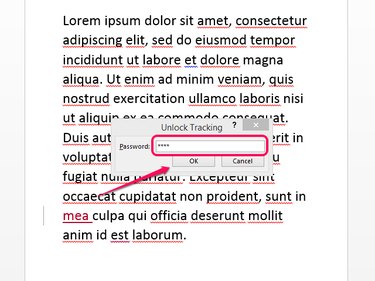 Enter the password in the text field and click the OK button to turn off the Track Changes feature.